About Us
Catherine's welcoming and inclusive Hatha Yoga classes are designed for real people, helping you to improve the way you feel whilst providing you with a yoga practice and understanding that will allow you to adapt better to the uncertainties of everyday life, all, in a non-competitive, safe environment.
Catherine has been practising yoga for over 11 years and has enjoyed a few years teaching yoga to school children. Inspired to take her practice further and gain more knowledge, she completed her 200-hour Teacher Training qualification and is registered with the Yoga Alliance International (YAI). She feels yoga, in many ways, changes lives and really believes that the very first yoga class she attended was the beginning of her journey to becoming her most authentic self.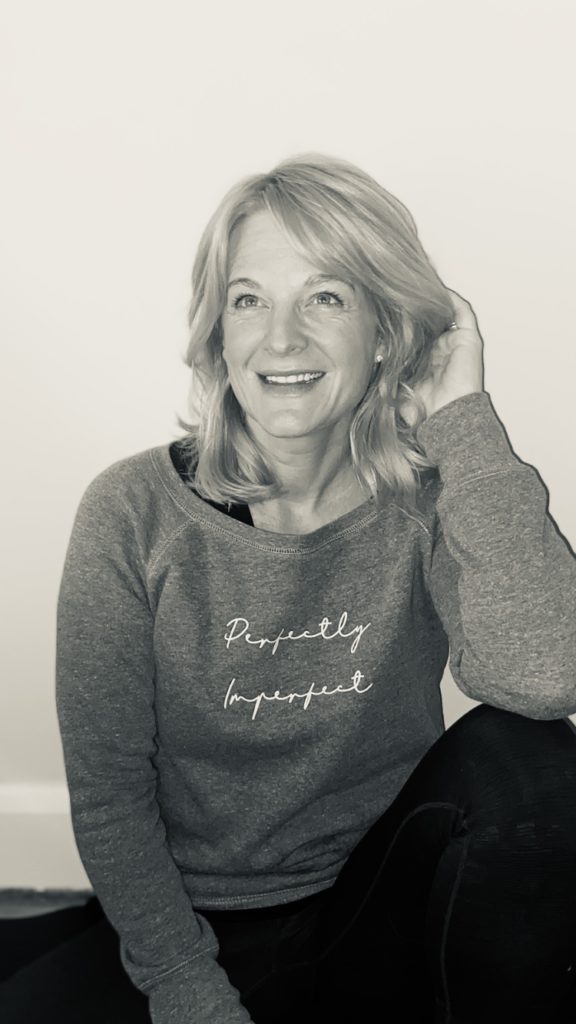 Catherine hopes to bring to her Hatha yoga classes, the very things she has always loved about practicing yoga: the feeling of freedom and inner calm, enabling her to just be. Focusing on the physical aspect of the postures whilst connecting with the breath, she wants to give students the opportunity to feel physically and mentally better, in a safe space. Catherine teaches a combination of yoga postures, often in sequences, helping you to strengthen the body, and, breathing techniques giving you the ability to breathe deeper and calm the mind, in equal measure. You will leave the class with a clearer prospective, feeling more energized and open.
Props are available for every student in every class and Catherine gives many options and alternatives for each posture, encouraging each student to use their own intuition, enabling you to enjoy your own yoga journey, with no judgement.
Catherine's classes are inclusive of all and especially suited to beginners and intermediates
Monday – 9.30-10.30am (Hartford) – Hatha Stretch, Flow & Restore
Monday – 5.15-6.15pm (Hartford) – Gentle Stretch & Relax (Restorative)
Monday – 6.45-7.45pm (Hartford)) – Hatha Stretch, Flow & Restore
Thursday – 9.30 – 10.30am (Hartford) – Hatha Stretch, Flow and Restore
Thursday – 5.15-6.15pm (Wincham) – Hatha Stretch, Flow & Restore
Thursday – 7.15-8.15pm (Moulton) – Hatha Stretch, Flow & Restore
Stretch & Restore – using many props, stretch and release tension in the body and mind, that gets built up during the busy day. Unwind and relax
Stretch & Flow – beginning with a beautiful stretch and conscious breathing techniques, we combine a sequence of postures to create a slow moving flow, followed by a welcome relaxation
Restorative & Relaxation – using many props, gentle guided meditation and breathing techniques, for comfort, healing and reassurance.
Yin Yoga – Gently stretches and targets both the deep connective tissues between the muscles and the fascia throughout the body. Aiming to increase circulation in the joints and improve flexibility.
Tween's and Teens Stretch & Flow – As we are all aware, being a tween or a teenager can be an extremely challenging period. Dealing with growing up, school demands and social changes can lead to increased stress, anxiety and concentration issues. Building Yoga, into the lives of these young adults, teaches them how to take control of their own body and mind. The relaxation and breathing techniques can help to create stillness and space in their minds and bodies, making it easier for them to let go of any problems and make better choices for themselves.
Staff Well-being Programmes available for Schools, Corporate and Local Small Businesses. Tailored to your needs.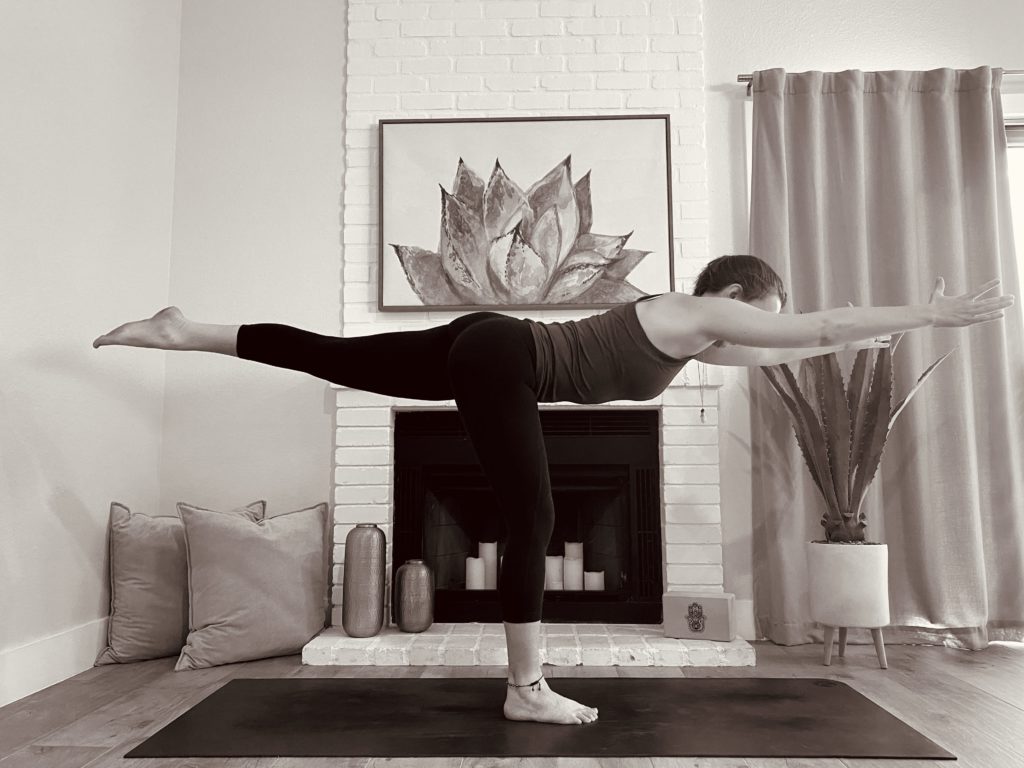 Is It For Me?
Yes, Yoga is for everyone. No matter what your age, size or level of
flexibility, Yoga has been widely shown to increase flexibility. So, a lack of flexibility only gives you more reason to practice! Ignore the crazy poses and postures you see on social media and learn how Yoga can very simply, benefit your physical and emotional health.
Some benefits are:
Spine Health
Your Spine supports your whole body and protects your Spinal Cord, so looking after it is crucial for your health and well-being. Yoga helps care for your spine by encouraging good posture and alignment.
Back Pain
Back pain is one of the most common ailments and is a leading cause of lost productivity. Research shows yoga not only reduces back pain by significant levels but also reduces the number of sick days taken.
Stress
The calming power of Yoga can help prevent stress from affecting our physical well-being by helping us deal with stress more positively and by encouraging healthier life choices.
Mental Health
Yoga, including postures, breathing techniques and meditation teaches the brain to better regulate mood and emotional states. Yoga acts as a self soothing tool for sufferers of depression and anxiety.
Chronic Pain
Relaxing yoga postures and practices, such as meditation and breathing techniques can help regulate the pain response. When pain becomes chronic, mind-body practices such as yoga have been shown to be well-suited to providing a safe supplement to medical care.
You Time
Fitting in time for yourself is not selfish – it's essential. Take charge of your own health and happiness and you'll lower your stress levels, become more productive and have more energy. Win Win!
---
Testimonials
I really enjoy Catherine's classes and her positive, enthusiastic energy. She is very encouraging and mindful of adapting or suggesting an alternative posture for my historic knee injury. Always cheerful and I feel both energised and calm following her class — Jane
I always look forward to Catherine's yoga classes as she includes a great mix of movement, stretching and relaxation which leaves me feeling energised and positive. She is a very supportive and encouraging yoga teacher — Gill
Thank you, Catherine for your wonderful yoga sessions. They are a perfect balance between relaxation and just enough of a physical challenge. Every week brings with it a different routine, keeping things fresh and interesting. I would happily recommend your classes to others, whether they be yoga novices or of a more intermediate level! — Lesley
I have been attending Yoga classes with Catherine at You Yoga for about 5 months now and absolutely love every session. I am nearly 62 and feel a great improvement to my overall fitness flexibility and wellbeing Catherine is a fantastic Yoga instructor with the skill to manage mixed ability classes with great ease and patience. She develops a relaxed group atmosphere to suit all ages and abilities to make you feel at ease and build your confidence. For anyone who is considering taking up Yoga, I can highly recommend Catherine's classes.Catherine will give you all the help you need to develop your practice at pace to suit you. – Ian
---
Contact
Please contact us for details of our current classes
Follow us on social media for updates, offers and photos.
---
Accredited by the Yoga Alliance International
Yoga Alliance International (YAI) is a network of dedicated, like-minded people and institutions devoted to the cause of authentic yoga.
---
You YOGA in association with Yogi's At School